Rokit 4D Bioprinting and DFU/Skin Regeneration
发表时间 :
2020-01-30
作者 :
Admin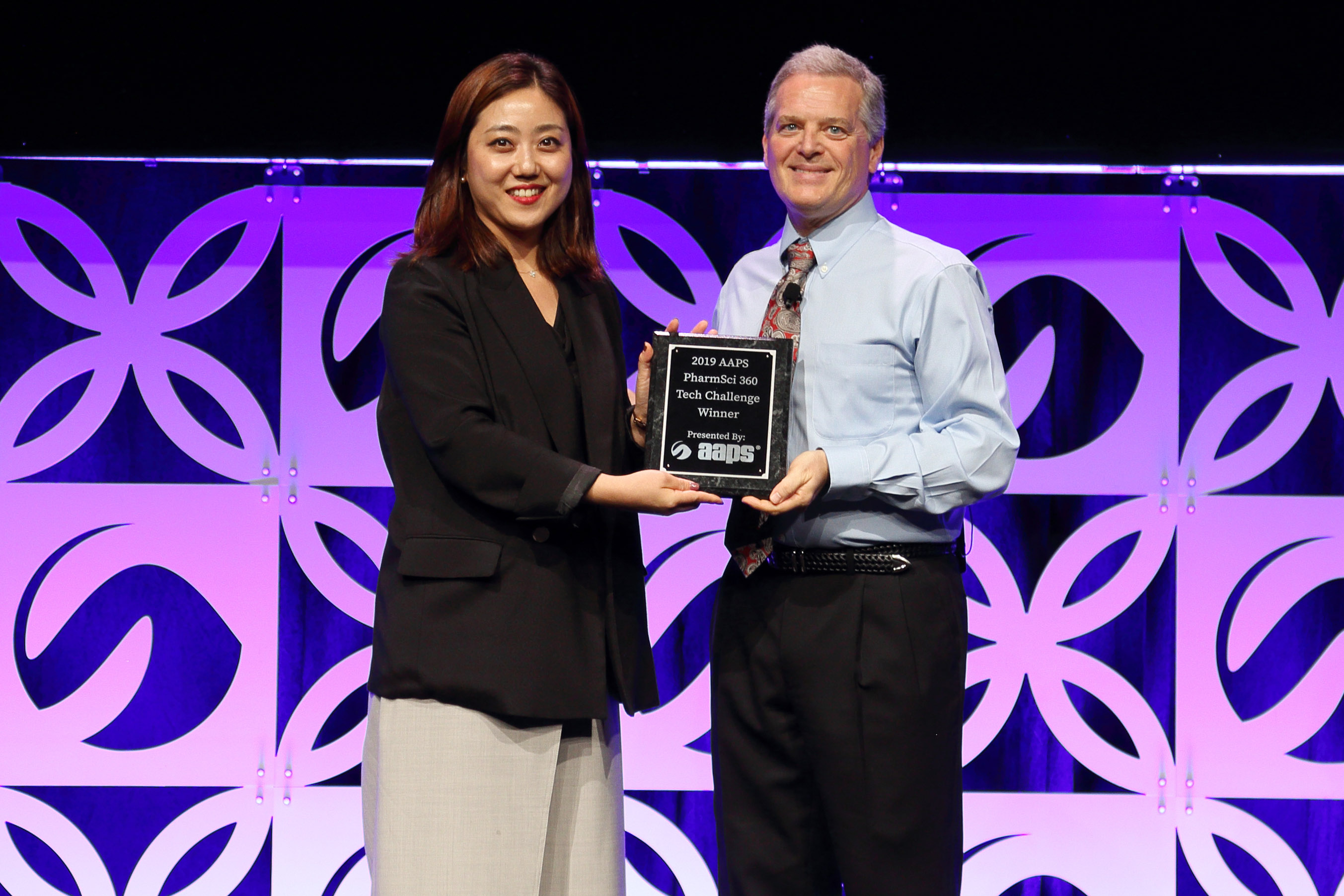 Learn more about the 2019 PharmSci 360 Tech Challenge winner.– AAPS Newsmagazine
The 2019 winner of the first-ever Tech Challenge during PharmSci 360 was Jeehee Kim, Ph.D., for ROKIT Healthcare. Four companies participated in 20-minute presentations followed by 10-minute Q&As to showcase their latest breakthrough technology. Each presentation was scored by their peer judges on the criteria of practicality, applicability, and innovation. Kim presented new technology in tissue engineering and organ regeneration.
"Since 4D biofabricating technology is the best way to recapitulate the complex and functional human body," explained Kim in her Tech Challenge application, "we have developed the therapeutic 4D bioprinter called Dr.INVIVO to use in tissue engineering and/or human organ regeneration."
Kim receives Tech Challenge award from AAPS President Joseph W. Polli during the PharmSci 360 closing session.
"To find an advanced medical solution, particularly for diabetic wound healing and skin regeneration, we have tested the 4D bioprinting application with the minimally manipulated autologous fat tissue in clinical study. The extracellular matrix (ECM) derived from nano-fat consisting of variety of proteins, including growth factors and cytokines, has been reported as an important player to provide efficient three dimensional environments during cell proliferation and differentiation. Therefore, we hypothesized that ROKIT's 4D bioprinting technology of the minimally manipulated ECM (MA-ECM) could be an alternative treatment solution to promote the mechanism of skin reconstruction. During the clinical test, most of the patients with diabetic foot ulcer (DFU) showed significant reduction in wound size with distinct epithelization process for an average of 4 weeks after only one-time treatment of MA-ECM. In addition, the appropriate design of bio-inks and biomaterials can promise the effective customized 4D bioprinting system to regenerate human tissue and organs."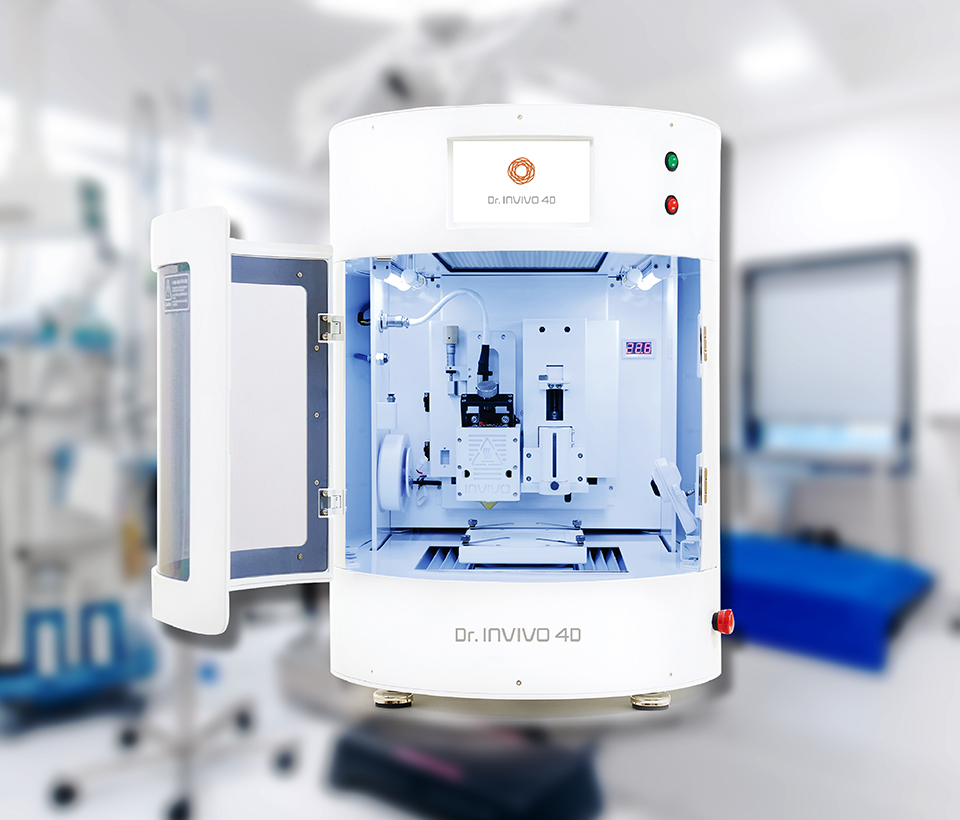 Jeehee Kim received her doctorate from Maximillian Ludwig University of Munich, Germany, and she is the president of the DFU & Skin Regeneration Strategy Business Unit at ROKIT Healthcare.
Dr.INVIVO is the world's first sterile, all-in-one 4D organ regenerator. ROKIT's autologous skin regeneration procedure using Dr.INVIVO has received regulatory approval for non-advanced therapy medicinal product (ATMP), meaning immediate access to the operating room (May 2019) by the European Medicines Agency (EMA) for the treatment of: 1) diabetic ulcer, 2) pressure ulcer, 3) scar revision, and 4) burn wound.